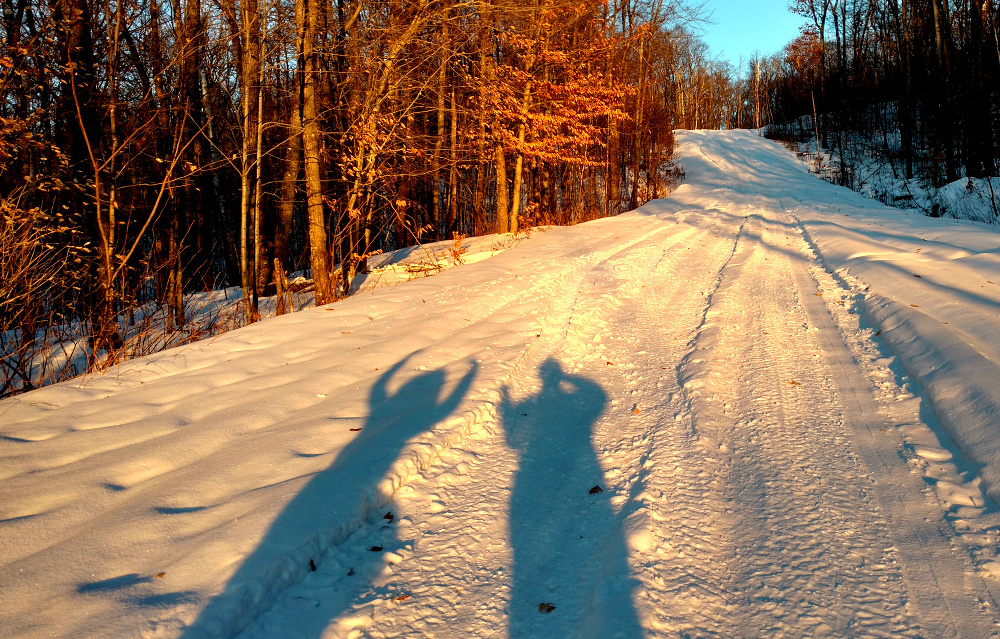 Papa Zesser
Papa Zesser is in his mid-50s, a man who's psychological window for fatherhood had just about closed when his partner, Raven, declared she was ready to have a child. (Yes, theirs is an age-gap relationship.) They received news of a positive pregnancy test on the 1st of January, 2019, and have been preparing for their child's arrival ever since.
At one time employed in such fields as radio production for the CBC and technical support and project management for a couple of internet companies, he has for the past nine years worked a subsistence job in the transportation industry, driving a 7-passenger van.
He is also a writer, albeit one with little in the way of paying publication. On the side he is the publisher behind The BumblePuppy Press, which recently released the novel Black Grass. Perhaps needless to say, this venture has so far been a money-losing proposition.
Earlier this year, Papa Zesser and Raven did the arithmetic when looking into day-care for their child-to-be. It turned out that Papa's day-job would not pay for a great deal more than day-care. (Such are the times we live in.) And so it was decided: rather than work so that a stranger could care for their child, when Raven's maternity leave comes to an end, Papa Zesser will become a stay-at-home dad (or house-husband, as he prefers to call it).
A scary proposition for some, perhaps, but one which Papa Zesser is looking forward to with great enthusiasm – yes, even the diapers.
Raven
Raven is a pseudonym, of course. My spouse keeps a very low internet profile and intends to keep it that way; so much so, that I was surprised she said Yes when I proposed starting this blog. Don't expect to ever see a photo of her face here.
I can tell you that she was born in one of China's Special Administrative Regions, and that she came to Canada to study for her master's degree at one of Ottawa's universities. She graduated with honours, found work, and became a Canadian citizen some years later with no help from yours truly. (Well, that's not quite true: I did borrow a car and drive her to the US border so that she could exit the country and re-enter it in an immigration ritual that has been explained to me a number of times but that I still do not understand.)
She is now employed with the federal civil service and is happy that we live close enough to her office that she can walk to and from it, even in her ninth month of pregnancy.
Baobao
As of this writing (August 12, 2019) our Baobao (a Mandarin term which translates roughly as darling baby) leads an active, but circumscribed life within her mother's abdominal cavity. She appears to enjoy meal-times and reception of cold watermelon especially seems to provoke her to move, poking elbows (or knees) and hands (or feet) into Raven's various bodily parts. (We have considered the possibility that all this activity suggests that she actually dislikes watermelon, but we have dismissed it as, simply, an absurd impossibility. Who doesn't like watermelon?)
Child of a white, Canadian-born father of a mixed Slavic and Finnish background, and an immigrant Canadian mother of Cantonese cultural and linguistic origin, at present it is impossible to know who Baobao will resemble physically or psychically, now or in the future.
Her parents worry about her future, and intend to arm her with as many self-defense techniques as possible, while still leading her into a world she will feel she can freely explore.
It's going to be a complex job, but we're optimistic.
Page updated March 31, 2020.