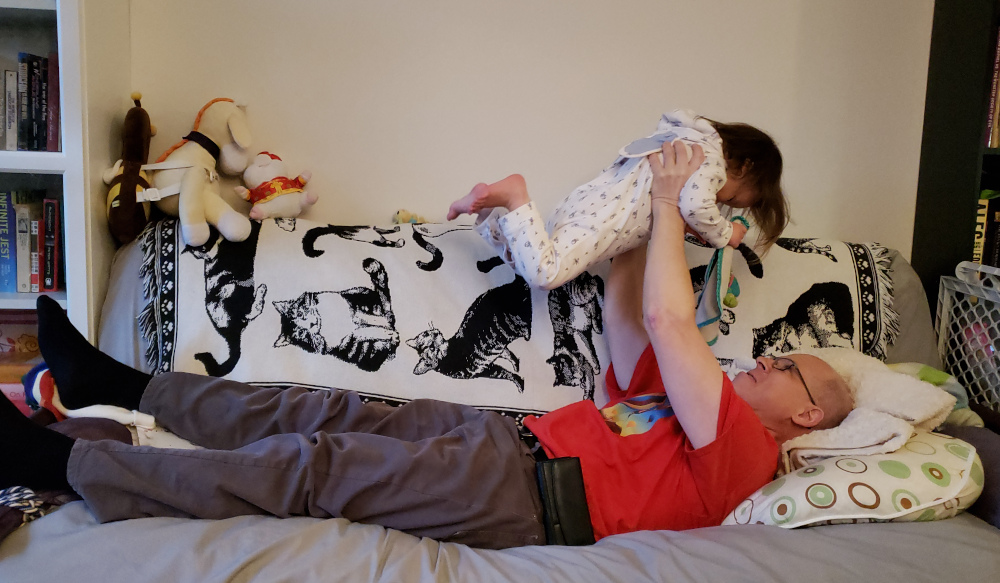 Sometimes a papa's pride and a papa's thrill are one and the same. Or, maybe they're not, but they feel as if they are.
What am I talking about?
Baobao has for quite some while been able to "count" up to 10 — indeed, she could sometimes hit 16 or 17. But ask her to count actual things, and after three or four it became clear she was just reciting a memorized list, not actually, y'know, counting.
But earlier this evening, she thrilled me.
She had taken out a book I frankly find pretty tiresome, a poorly-designed and badly photographed early vocabulary book labelled as being for "Ages 9 months and up". Go figure. But she seems to enjoy showing me that, yes, she does know all the words in it from time to time; or maybe she just feels nostalgic. Who knows?
Anyway, she turned to the Numbers page and away we went.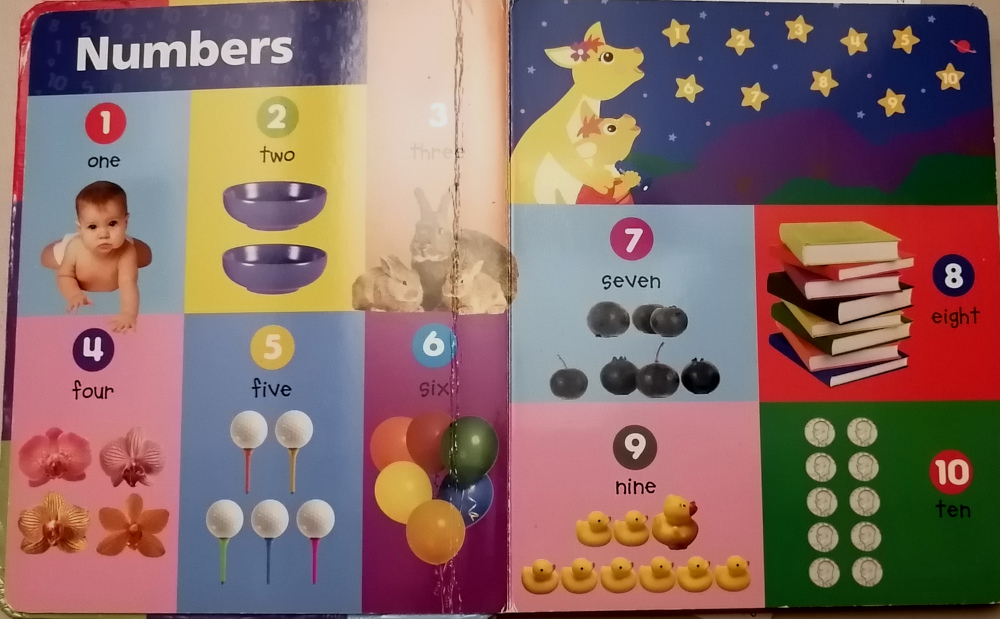 I pointed to the coins pictured above and asked her to count. (And o! do I wish I had been able to film it!)
She peered at the twin stacks of dime and started in, index finger moving from one coin to the next as she, yes, counted! "One, and two, and three, and four, and five, and six, and seven, and eight, and nine, and 10!"
I'm not sure, now, that she included that exclamation mark, but I think it was there. She was proud of herself! (Though not nearly so proud as her papa was.)
Still, I'm a sceptical man, so after the praise, I asked her to count the balloons.
"One, and two, and three, and four, and five … and six!" I think the orange and red balloons being so close to one another threw her off.
She also did the (five) golf balls, the (seven) blueberries, and the (nine) ducks, but seemed to lose patience when I asked her to try the stars at which the cartoon kangaroos are staring.
But still … she was really counting, and papa was delighted and proud.
— Sunday, January 9, 2022
---
Hey there! Since you're reading my daughter's correspondence, why not …