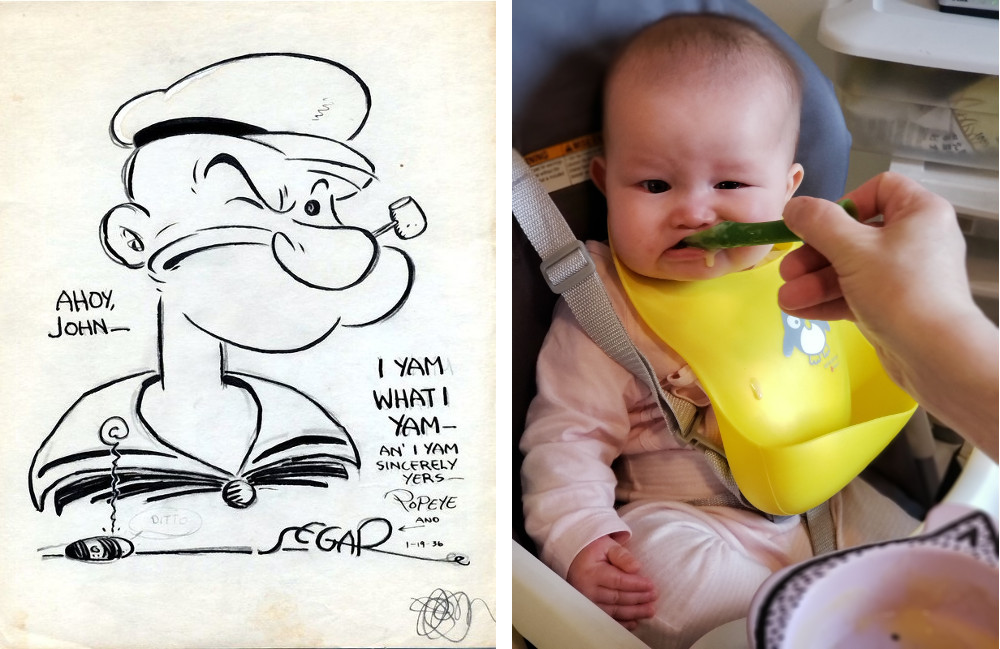 Letter #005
My darling Baobao,
I know, this is getting kind of silly, but here I am again, celebrating another arbitrary milestone of your short life: the seven month anniversary of your birth.
This lunacy will probably go on until your first birthday, in August, at which point (I hope, and imagine my dozens of readers will join with me in it) your mum and I will settle down to once or twice a year.
Maybe.
Anyway, yesterday (Thursday the 19th), saw all three of us in the kitchen when the clock struck 18:59 (6:59 PM to those of you stuck on that ridiculous twice times 12-hour clock), which was the moment your bloody and mis-shapen head nearly popped from between your mother's legs.
We celebrated as your mother and I always celebrate: with food. And with pictures. And, as I often do, with a song.
You ate …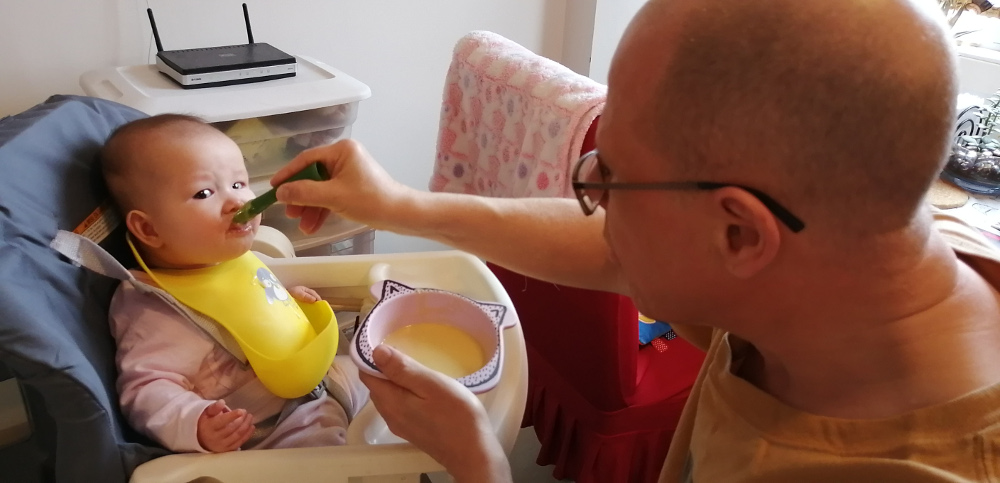 And so did I …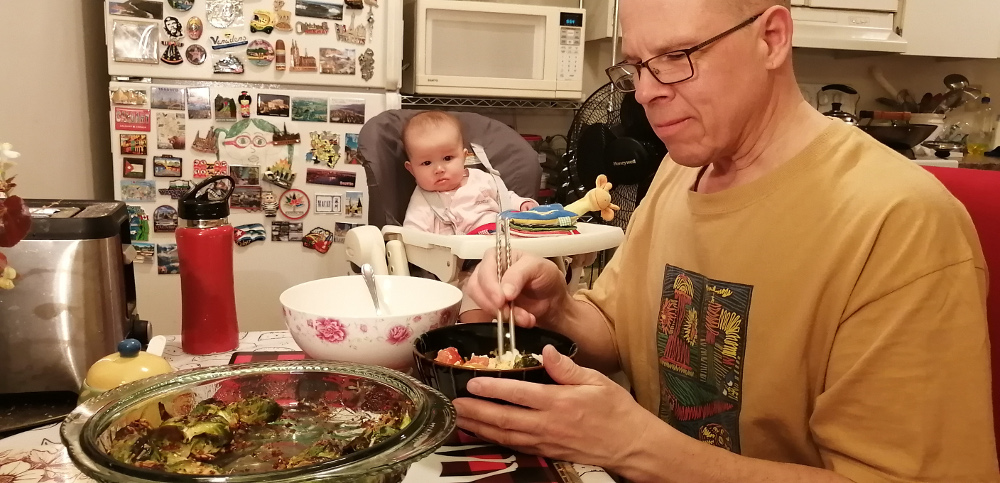 And after we both were sated (your mom too; I wish she would finally break down and allow me to put her face onto the internet; but she's a stubborn woman and I'm not holding my proverbial breath on her changing her policy any time soon), it was time for Daddy to sing!
And that's pretty much it, really. This isn't going to be one of my long-winded letters; its just an excuse to say again that I love you and that I am fabulously glad you've come into my life.
Happy birthday, my darling girl; we'll celebrate again in another month!
Well, one more picture, this time in black and white. You're a beautiful little baby, but god knows, you do sometimes bear some odd resemblances to not so beautiful, not girls – sometimes even not real humans!
Sing it! She's Popeye the sailor girl, she's Popeye the sailor girl …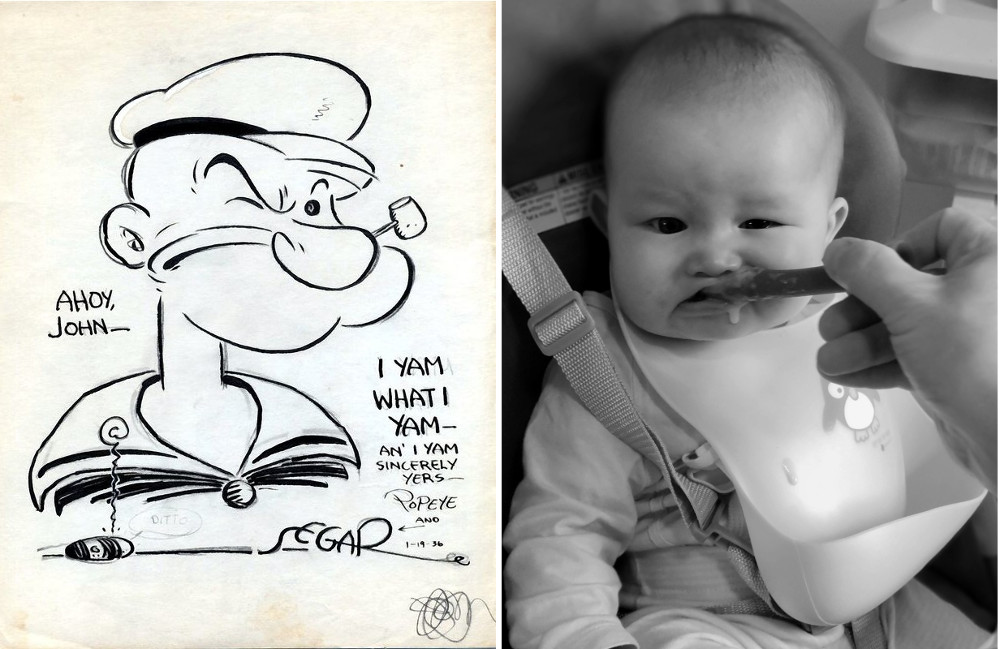 Toot-toot 'til next time!
Love,
Daddy