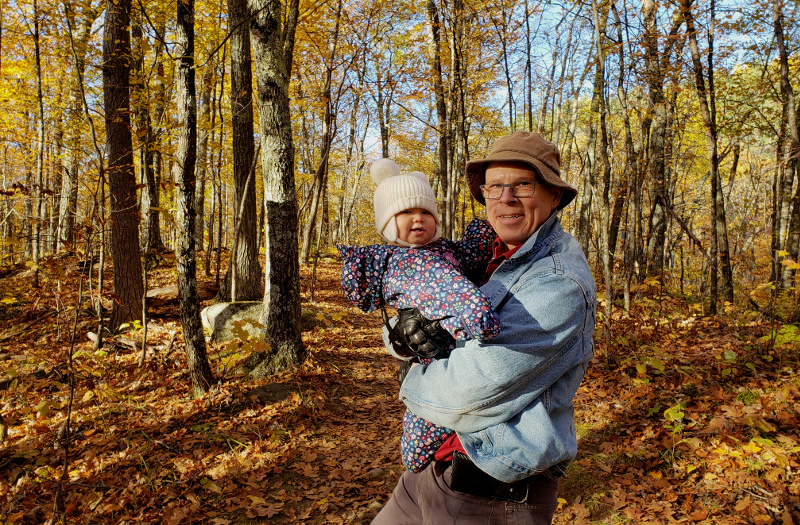 A photo-post
My darling Baobao,
In a normal year, we would likely have celebrated Thanksgiving at your Grandpa Carl's, with a small gathering and a big feast. But 2020 has been anything but a normal year, and so we celebrated Autumn, instead.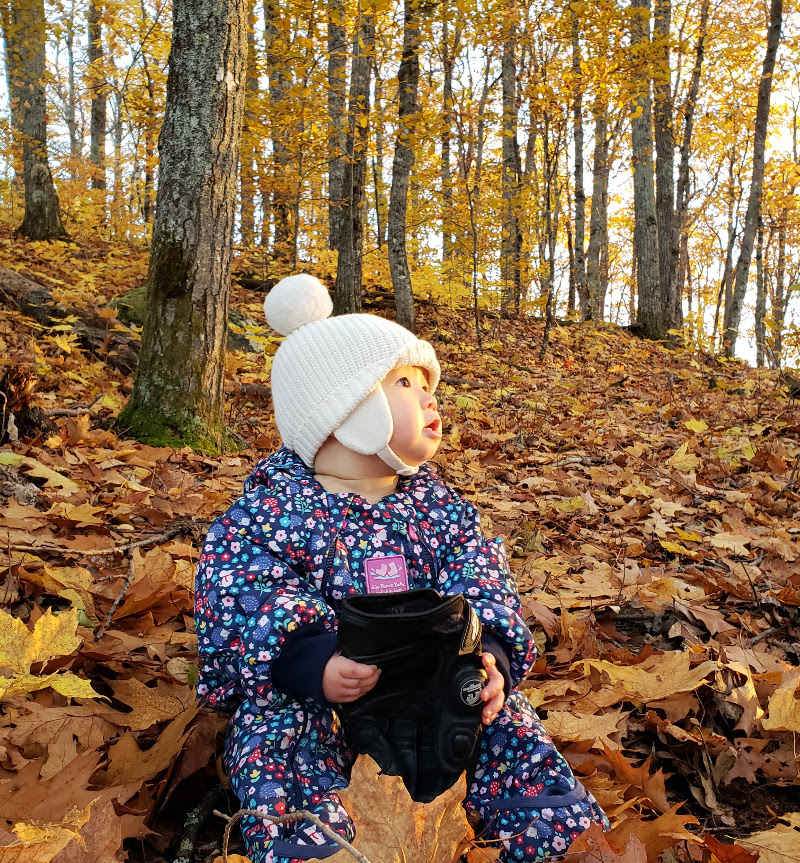 Mama Raven loves the fall colours and, we thought, this year we might get the trees at their peacock best, if only the weather would cooperate. And it did. Sunday was a single day of sunshine crushed between days of autumnal rain on either side.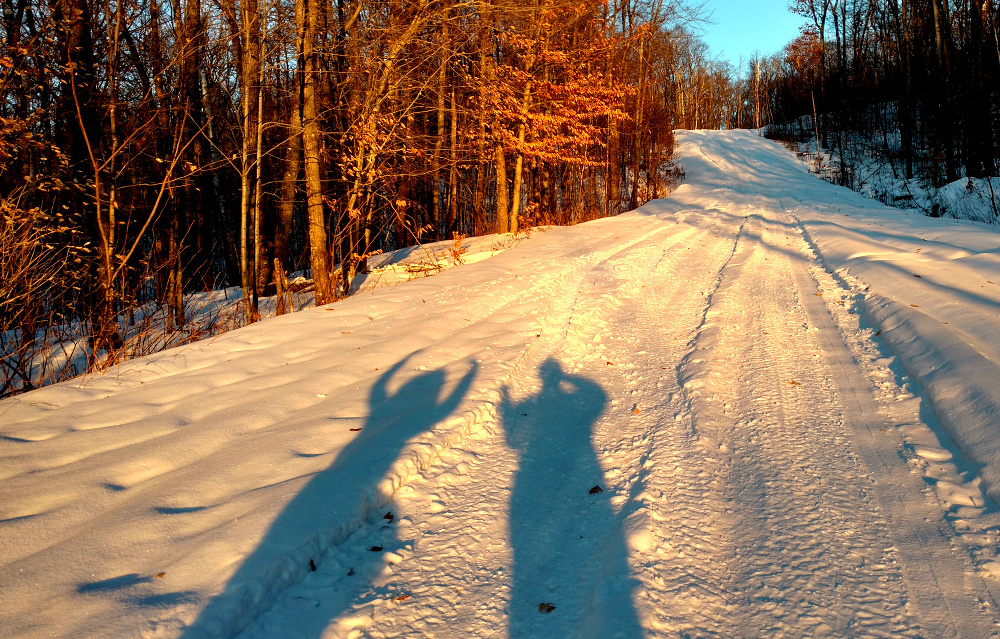 Mama (as I fear you know) is also someone with an almost pathological inability to be on time, so as usual we left late, but still managed to make it almost all the way to our destination outside Maniwaki, the same park we visited the night before we found out for certain that Mama was pregnant with you, Mont-Morisette, as you likely won't remember when we took the picture above.
Leaving late meant that you slept almost all the way. We stopped at a specialty chocolate shop in Gracefield, a few minutes outside of Maniwaki, which woke you up and, shortly after we got back on the road you got, first, fussy, and then, sick. By the time we pulled over, your puke was all over you and your car-seat (though not much of it, thank heaven, got on the seat of the rental car itself).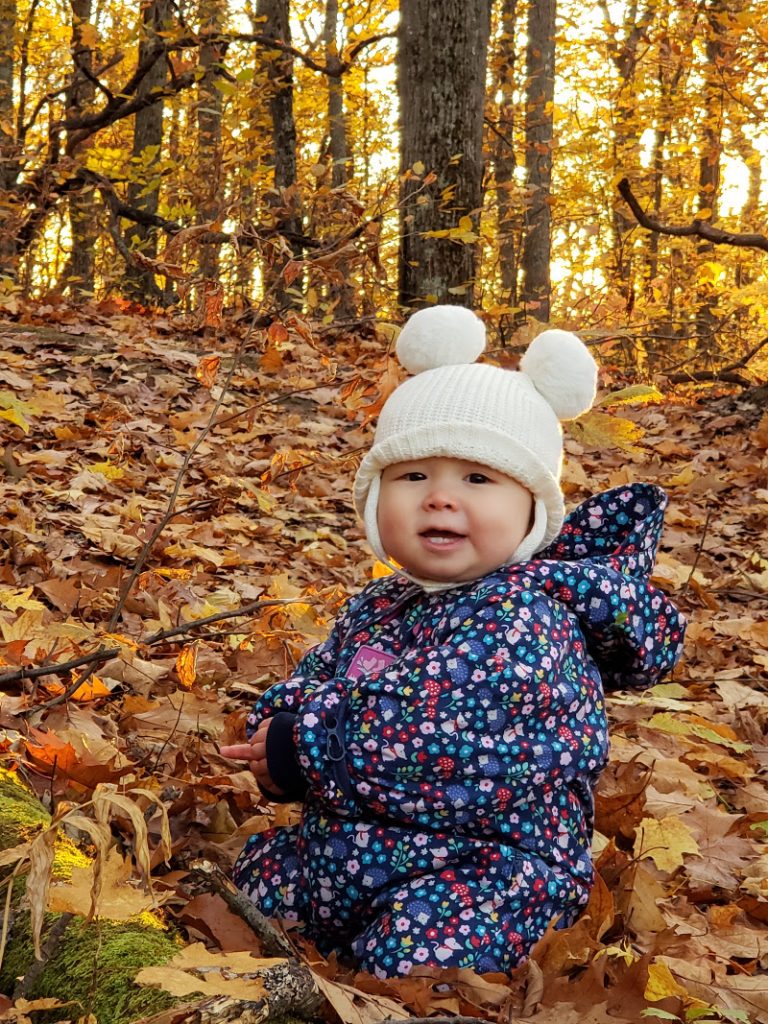 Despite that trauma, and despite poor Mama Raven's sensitive nose, we finally managed to make it to our destination, and in the end a very good time was had by all three of us.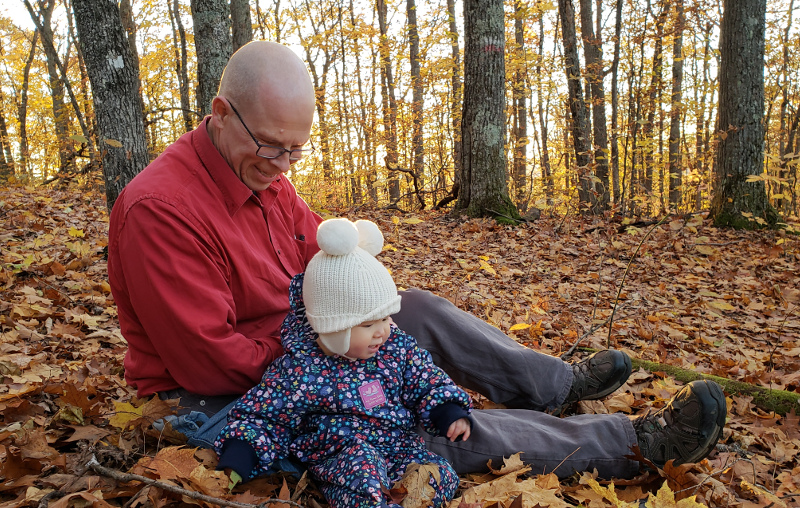 I once again did without a snugly. You're getting bigger every day, and I almost dread the time soon to come when you will prefer to walk rather than let me carry you.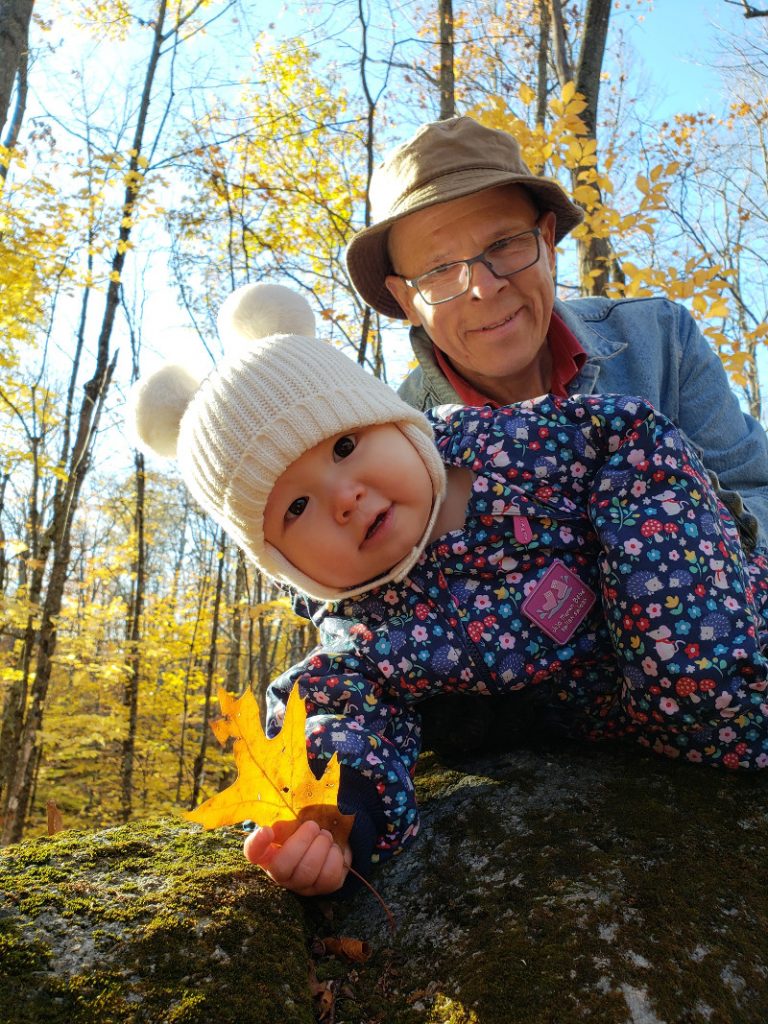 And so we set out, into the forest along a refreshingly rough trail, which meant for very slow, very careful going. When I carry you in my arms, I must not fall down!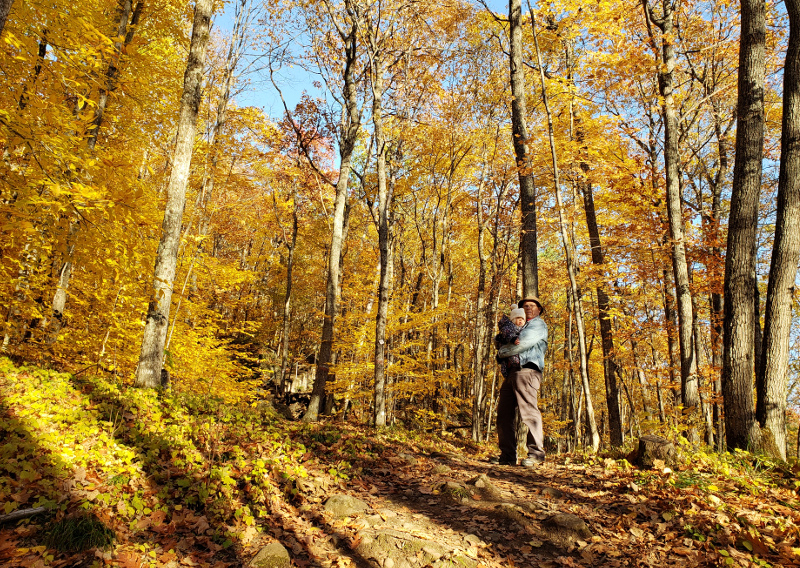 I know you won't remember this trip in years to come, but I hope that these experiences will help to engender a love of nature and the outdoors. At worst, I hope you'll enjoy the photos of an experience that helped to shape you in one way or another.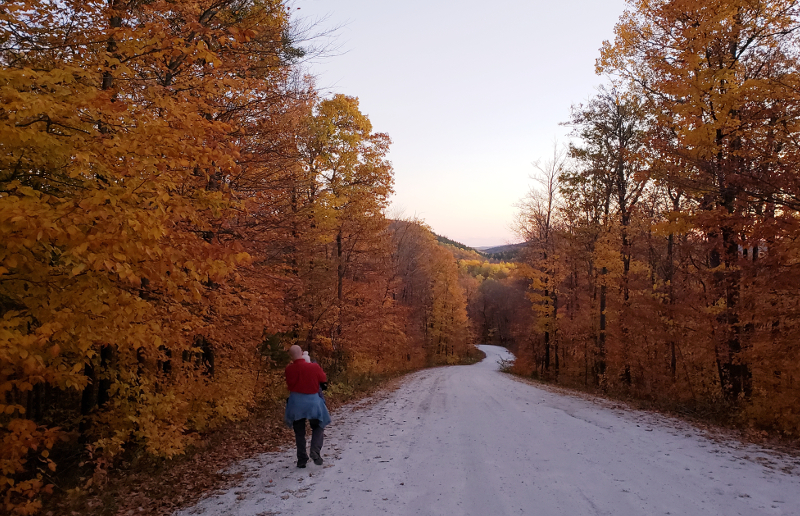 Love always,
Papa Z
P.S. I'm posting this as you nap before we head out on another fall expedition, this one to somewhere on Ottawa's Green Belt, which promises to be a much easier day.
our
P.P.S. Since this post is about a day-trip we took on Thanksgiving weekend, I would be remiss in not showing one of the many reasons I have for giving thanks!
---
Hey there! Since you're reading my daughter's correspondence, why not …